The final leg of our Wisconsin roadtrip had us head south from the beautiful Door County towards Sheboygan and then finally Chicago O'Hare.  Enroute from Door County we indulged in a spot of 'dark tourism', stopping off briefly in Manitowoc to see the County Jail & Courthouse.  This won't mean anything to you unless you've watched the documentary 'Making A Murderer' which follows events in the area.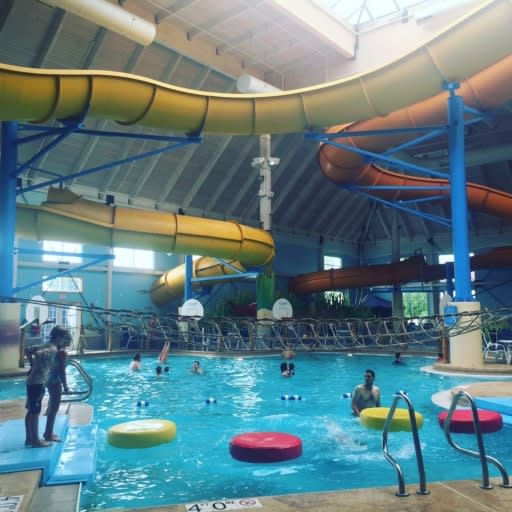 After just under two hours, we arrived in Sheboygan, aka 'The Spirit On The Lake'.  I had chosen to spend the night in Sheboygan rather than speed towards Chicago as I found a fun looking hotel, the Blue Harbor Resort.  This had its very own waterpark on site (not quite to the scale of the Dells but still pretty cool) with a lazy river and plentiful rides.  I booked a 'Kid Aquarium Suite' which despite lack of an actual aquarium (not sure what I was thinking) had underwater themed bunkbeds!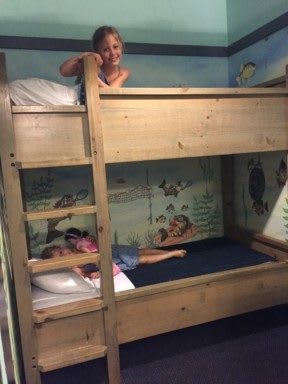 Sheboygan itself seemed rather charming with a nice riverwalk and plenty of shops and restaurants. If we'd had more time I would have taken the girls to Bookworm Gardens.  For our last dinner, I chose Italian as we'd had our fill of American food and we sadly lack great Italian joints in Hong Kong. Thanks to the Yelp app for steering us in the right direction with the rave reviews, Trattoria Stefano turned out to be one of the best Italian meals I've ever eaten! Although the restaurant is on the fancy side, they were happy to give kids portions and endless amounts of bread!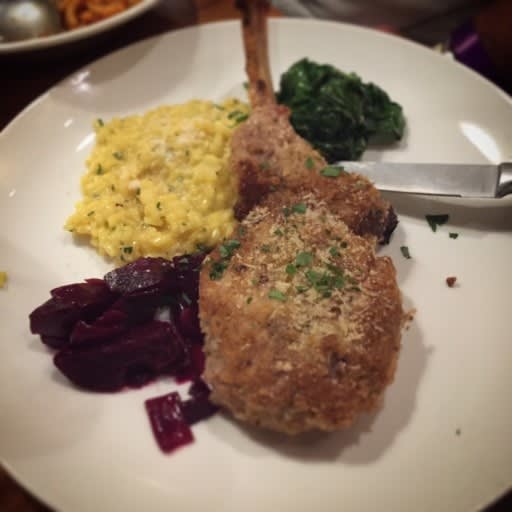 On our final day, we had a quick slide in the waterpark and then raced 2.5 hours down to Chicago O'Hare.  Always allow plenty of time to get from the car hire to the airport (I think the shuttle bus took around 40 mins with all the pick ups and traffic!).  Friends had warned O'Hare was a nightmare but we had very little queueing time through immigration (unlike on arrival) and there was even an 'Air Carnival' with free face painting, snacks and balloon animals for kids.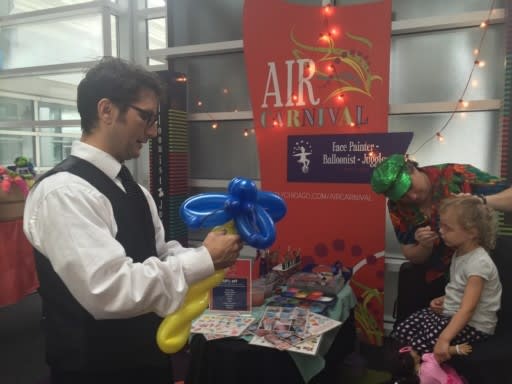 Overall our Chicago/Wisconsin roadtrip was amazing. I highly recommend it to anyone seeking a trip that's slightly outside the box.  It's got it all – big cities, beautiful scenery, fun hotels and amazing food.  Next year we are attempting a slightly different vibe… Disneyworld, Florida!
For more on our roadtrip adventure check out:
Beer, Brats & Bikes in Milwaukee
Family Fun in Madison, Wisconsin
The Wisconsin Dells, aka the Waterpark Capital Of America!