Over easter we returned to the motherland aka London and had a great time exploring attractions such as the RAF Museum and Willows Farm.  But if you were to ask my children what their favourite activity was, without a doubt they would shout from the rooftops, 'KidZania'!  We visited with my sister and our three girls age 7, 5 and 4.  As this was Georgina's second visit, she kindly offered to share her tips and tricks on visiting KidZania with you all…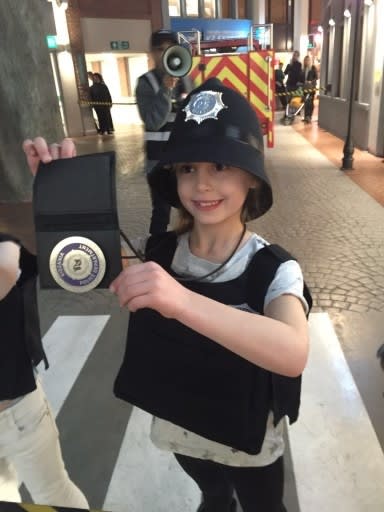 I'd been intrigued about Kidzania since I first heard about the 'child-size city' where kids are in charge.  Appealing?  Exhausting?  Only one way to find out.  
We have now been twice, and can't wait to go back.  
Here are my top tips for visiting Kidzania London without losing your sanity.  
PLANNING YOUR VISIT
It's best for over 4s.  
You can bring younger children (it's fully accessible for buggies and there is a play area for little ones), but they won't really get the most out of it.     
They should be confident enough to follow instructions, and to join in without you being right next to them.  
We have visited with a mixture of 4 and 6 year olds, and it was perfect for that age group.  There are lots of activities for older kids too, but I only really paid attention to the activities that suited our kids.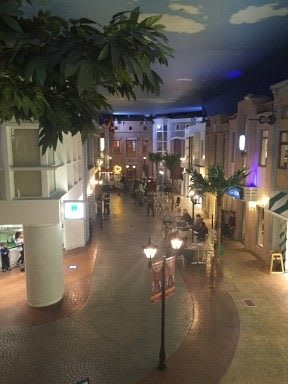 Try to go when it will be quiet!  
It's busier during school holidays, and the queues can get longer later in the day.  We booked the 10am time slot on both occasions, and it was lovely and quiet first thing in the morning.  
Take a friend.  
It's nice to have some grown-up company for a coffee and a gossip while your kids are in each activity.  It's equally nice for the kids to have someone to play with, especially if they are prone to shyness, or if it's busy and they are standing around in a queue.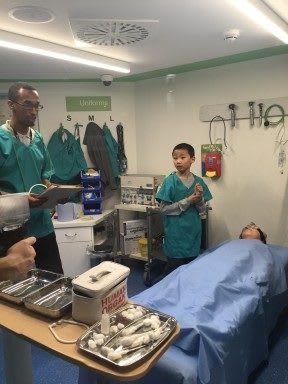 Kidzania is an amazing but confusing place, and it's worth briefing your kids before they go in.  The younger children were initially concerned about going into activities without us there.  Warn them that they might need to queue, they might not get to do all the activities that they want to do, and that they will be given a hairnet to wear for some of the activities.  
Snacks, wet wipes, an empty water bottle (drinking water fountains available), and a purse to hold your 'Kidzos' (the official currency of Kidzania).  
Something to do/read if you're on your own.  
Camera
Easy layers and comfortable shoes.  It can get quite cold in there in the winter, but we also ended up being saddled with coats once the kids warmed up and were running around.  There are storage lockers available for £3 (non-refundable, and payable only in cash) which we found very useful.  
Once you get the hang of it there's a lot of standing around while you wait for your kids to complete each activity.  There aren't always seating areas available by each activity, and our kids were too young for us to saunter off to the 'adults only' café).  
Everyone wears a thick electronic wristband, so if you're partial to bracelets try to have a day off from the jingle jangle.  
Westfield Shepherd's Bush is really easy to get to (don't confuse it with the one in Stratford!).  
The shopping centre is a two-minute walk from Shepherd's Bush train station.  
We drove there from North-West London, and it took between 40 minutes and an hour, depending on traffic. The car park is easy to navigate, and I think that there is a way to get cheaper parking if you look up 'Express Parking' on the shopping centre website.  
We got confused by the footprints in the car park leading to Kidzania.  Ignore them and just find the nearest Car Park lobby.  Then head up to the first floor of the shopping centre and find Kidzania that way.  It's right next to M&S.  
At check-in everyone receives a wristband for security.  This also links the official Kidzania photos (taken by the photographers who roam Kidzania) directly onto your child's account.  You can view and purchase these when you exit Kidzania.  
OUR TOP TIPS FOR A GREAT DAY!
Get stuck in straight away.  
Head straight to the first activity that appeals to your kids. 
Outside each activity is a sign telling you the maximum capacity, minimum age, duration, and whether kids will earn a salary or be charged to participate.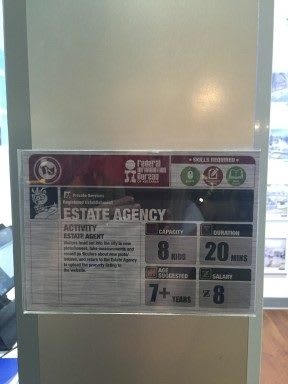 The fire station, police and paramedics are all close to the entrance, and I'd recommend you start with one of these as they are a fun way to get the kids straight into the action.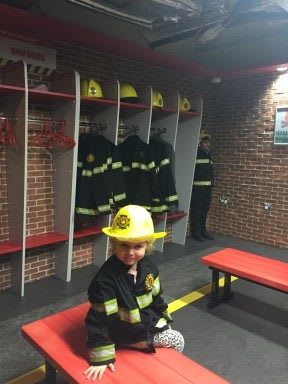 Before you wander off, check to find out if anything will happen that you might not want to miss.  Generally the kids will get on with their activities while you wait patiently outside.  The fire, police and ambulance crews go out on a rescue mission, the BA cabin crew do a safety demonstration (if you're lucky you can volunteer to be a passenger!) and some of the drama and fashion sessions perform a show at the Kidzania theatre.  
Once they are inside the activity you can do a quick recce around the site to figure out what they might want to do next, and where the queues are (if any).  Adults are not allowed to save places in queues (a great system) so once your kids exit one activity, you then figure out where to go next and join the queue if necessary.  Some activities, such as the theatre shows and sporting activities, have specific start times.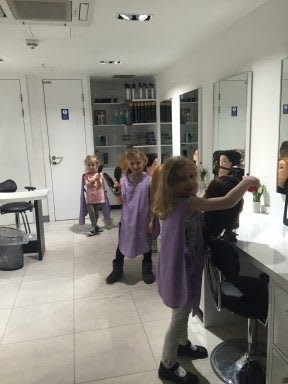 Use Kidzos to pay for food
There are plenty of opportunities to earn Kidzos so it's worth saving them up to spend on food.  
We spent 20 Kidzos for each child to do the GBK burger making activity, and they then ate the burgers for lunch.  Pretty good value when you compare it with what they can buy in the Kidzania Department store (where we took our leftover Kidzos at the end of the session).  
Save your own lunch until later.  
Not many healthy options available inside Kidzania.  The kids had GBK for lunch inside Kidzania, and the adults then had lunch in the Westfield food court afterwards (while the kids devoured a well-earned ice cream).  
You can take some pretty good amateur photographs inside Kidzania, but you can't always get in to the activities to see what's going on.  If your kids are doing Cabin Crew then you can volunteer to be a passenger (although you are not meant to take pictures in there).  Plus it's quite nice for the kids to escape from the constant glare of the parental camera lens.  
The official photos are available to buy at the end.  They get some great shots but the quantity varies depending on how busy it is, and which activities you do.  
There is a face painter in Kidzania so if you want to take lots of cutesy photos of your kids dressed up, then don't let them get their faces painted until later in the session, as it will spoil your photos!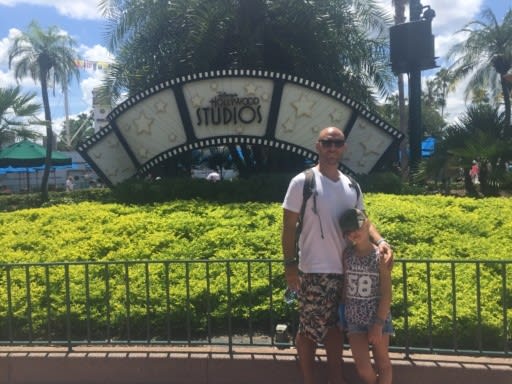 Have a bathroom break before you leave
Once you're back in the main Westfield shopping centre, it's much further to walk if your kids suddenly need the loo.  
Keep an open mind about activities
I consciously steered towards the kids towards the activities that looked like they would be the most fun (and let's face it, the best photo opportunities), and steered her away from things that just looked like stuff they could do at home (eg painting, fashion show).  However, my daughter's two favourite things this trip were the Fashion Show (which she usually just does prancing around her room) and going to the Kidzania supermarket (which she is welcome to do any time!).