My sister-in-law is one of the most stylish people I know. So when it came to embracing the world of diaper bags (she had my nephew in June), I knew she would turn her nose up to most of what was on the market.  Tacky prints, weird fabrics, strange shapes – why is it that style seems to go out the window when it comes to the diaper bag? Enter TWELVElittle, a US baby brand whose founders Julia and Jenny set out create the perfect baby bag.  They have a range of backpacks and totes that are all cool with gorgeous pattern choices.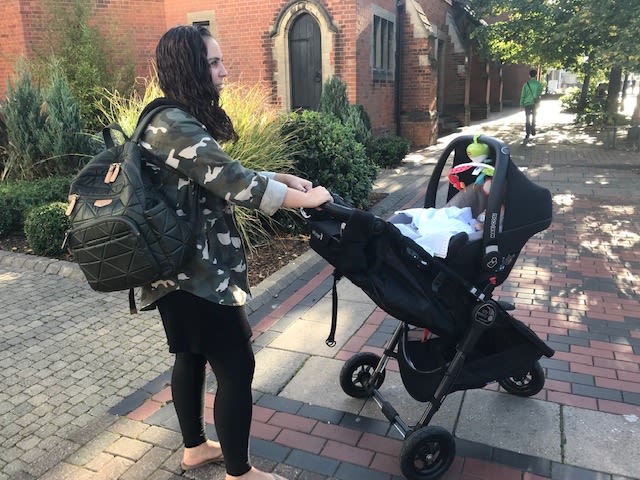 We roadtested the Companion Backpack in Olive.  The bag itself is lightweight, made with a water-resistant quilted polyester. There are two big zip pockets on the front of the bag and two insulated compartments for bottles on the side.  There's a genius hidden zipper pocket on the bottom where you can shove dirty items quickly.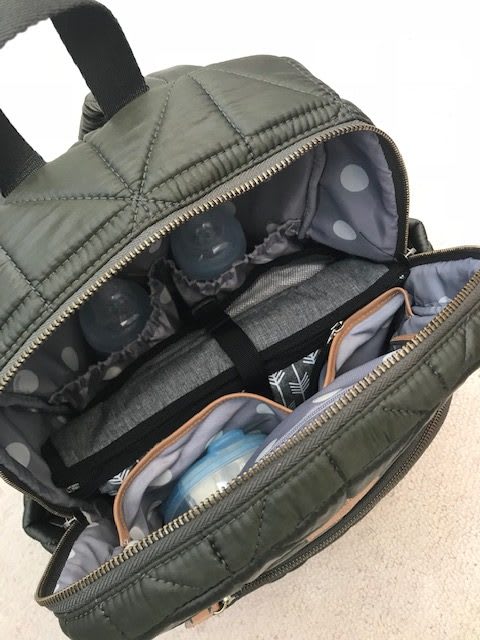 The inside of the bag has a PVC-free water-resistant coating.  There are several slip pockets inside the bag and a further further zipped pocket.  The bag comes with a triangle print lining changing pad.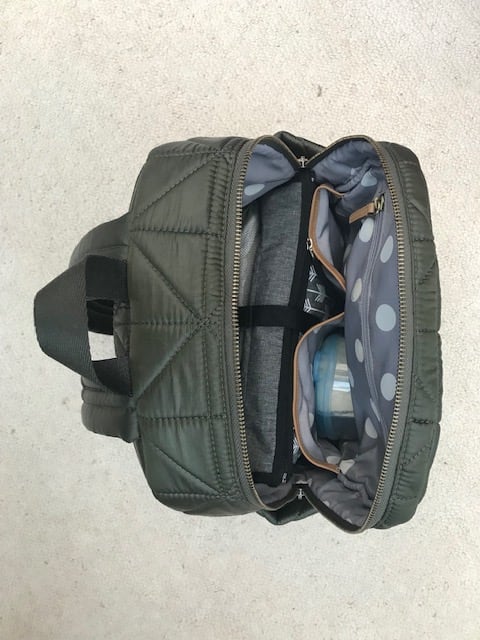 The bag contains none of the bad chemicals e.g. PVC, BPA and Phthalates. Plus the trim is vegan leather.
Overall this is a really comfy bag to use and is so stylish that you don't even know it's a diaper bag (earning the seal of approval from my sister-in-law) .  I'm already lusting after the On-The-Go bag in Cactus Print and I don't even have a young baby! The Companion Backpack range retails for USD 179. It might be a bit more pricey than your standard diaper bag but honestly, they are really gorgeous and can be used for years to come.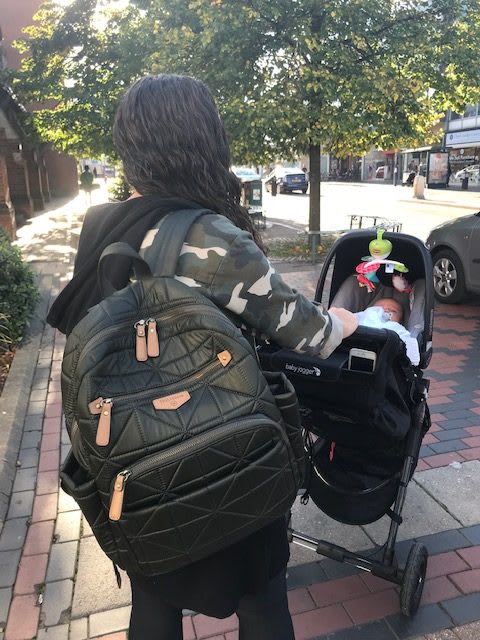 Where can I buy one?
You can purchase direct from TWELVElittle although they don't offer international shipping. You can contact  info@twelvelittle.com for a list of stores carrying our bags in your country.