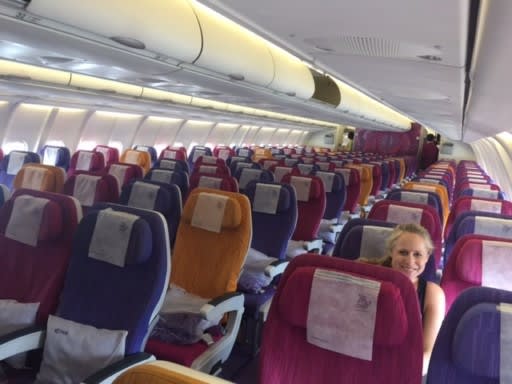 If you're flying from Hong Kong to Phuket, Thailand you have 4 options: Cathay Dragon (always the most expensive), Thai Airways, Air Asia and HK Express (the latter having more unsociable flying times).  On our recent trip to the Angsana Laguna Phuket we flew with Thai Airways as we had some flights we needed to use before our upcoming move to Singapore.  I booked the flights through Daryl at Jebsen Travel who is always extremely helpful and responsive. Daryl also takes care of ordering children's meals and seat allocation.
Frequent Flyer Clubs
Thai Airways is part of the Star Alliance.  There are some programmes who won't allow children under 12 to join e.g. Virgin. However Kris Flyer (Singapore) will let you join from the age of 2 so make sure you sign your kids up if you haven't already.  I am a member of Thai's Royal Orchid although I have yet to spend any of my accrued miles so not sure how easy it is.
Departing Hong Kong
Thai operates out of Hong Kong's Terminal 2. This means you should factor an extra bit of journey time to your gate as you need to take an additional shuttle.  Rather handy was the kids cartoon lounge located opposite our gate that day (gate 40).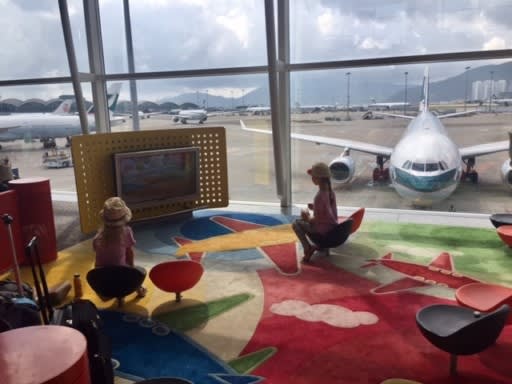 Onboard – TG 609, departs HKG 10:20 and lands Phuket 12:40
We were seated on an Airbus a330-300 which has a 2-4-2 configuration in economy. I have never seen anything quite like it in that our plane was practically empty!  This meant the kids had great fun running around playing hide and seek once up in the air (yes I know, not so safe but the seatbelt sign didn't go on..).  There are two sections of the economy cabin, we were seated in the first section which has its own toilet behind row 47.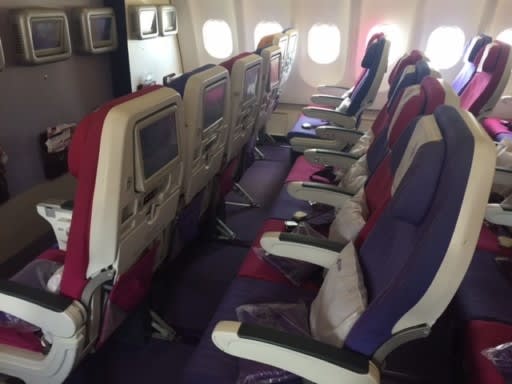 The crew gave the girls a Thai Airways reusable sticker pack which is actually quite cute.
There is a decent inflight entertainment system although it doesn't start until you are at cruising altitude so bring your own entertainment with you.
On this flight you get lunch.  I didn't eat but apparently the spaghetti was yummy.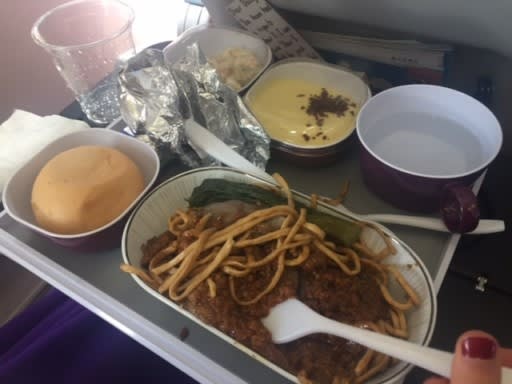 What I love most about flying with Thai Airways is that the staff are awesome. They are always very friendly and accommodating.
As a Brit, I don't need a Thai visa although we do have to complete landing cards so have a pen and your hotel details to hand onboard.
Phuket Airport
Thank the lord they have renovated Phuket airport and the whole arrival process is much better. There is a proper queuing system for immigration (unlike the previous bun fights) and the walk to the baggage carousel is very quick. We followed signs to the taxi rank and got our taxi very easily. There are set fares depending on where you are traveling to on the island (we paid 600 baht to the Laguna area).
Traveling home, the airport has a decent selection of food and shopping options. There is also now a small kids play which would be great for toddlers.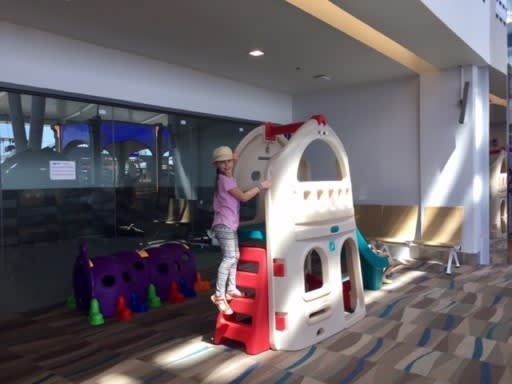 Return leg- TG 608, departs Phuket 14:50 and lands HKG 19:30
The flight is much quicker on the return leg (2.5 hrs vs 3 hrs).  We got given these AWESOME crackers, I had about 5 bags.  Dinner was also served on the flight and was definitely edible. Not much else to report here.