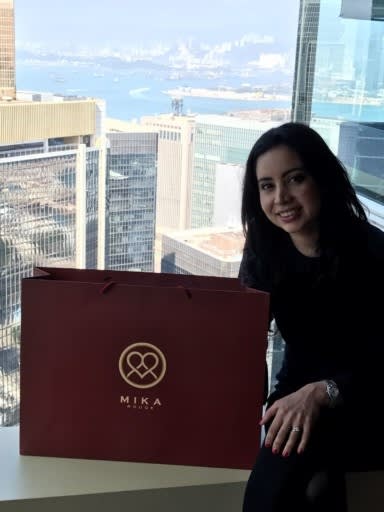 Sometimes I feel bag manufacturers are missing a trick. Just because we've had a baby, doesn't mean we want to tote around a vinyl bag with a naff print. Thank goodness for brands like Mika Rouge who have realised that having a baby doesn't mean we should compromise on our style.
Today we meet its founder (and mum of triplets!), Karla Prompers
Tell us a bit about you…
I am a Mexican, born and raised in the North of Mexico. At the age of 21 I decided to live abroad for a year. Once abroad I encountered new opportunities and stayed abroad ever since.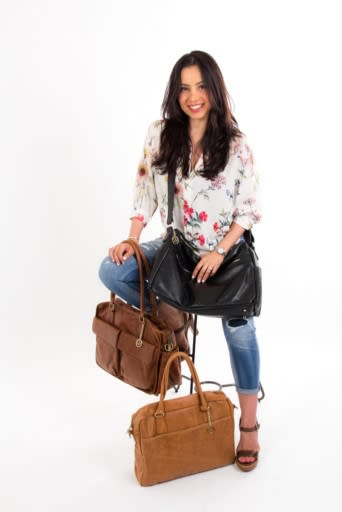 I've lived and worked in cities across several continents: Boston, London, Dubai and Hong Kong.  I have always been fascinated by other cultures and customs, and I love to travel.  I have been in Hong Kong for almost 6 years now and I am a mum to triplets' girls. They are 9 months old. 
What was the inspiration for the Mika Rouge collection?
I got inspired when one of my friends (a new mamma) arrived to a birthday brunch. She looked amazing in her designer dress with her beautiful baby! She looked absolutely perfect except for one small detail that she also lamented to me about: her diaper bag. It was impractical and not aesthetically pleasing to her and in addition to that, she needed to carry another bag to fit all her personal items as well as the baby items. She shared how she wasn't able to find a bag that was not only practical for both mama and baby's needs but also stylish to match her lifestyle.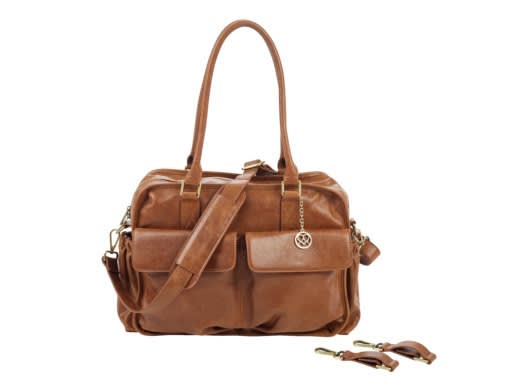 From that conversation, I created my first three babies girls bags: the Mia, Nina & Sasha bags. Once I used he first samples myself I realized the bags were much more than diaper bags and were truly multi functional bags. This is how Mika Rouge® came to life.
Where is your favourite place to travel?
Apart from Mexico  I love Thailand, it's great to travel with kids and without kids. We have been in different parts of Thailand and we particularly like Phuket. 
What are your 5 essentials that you carry in hand luggage?
I always carry in my Mika Rouge® bag the following: 
Mobile phone + charger + headphones

Travel documents and pen

Sunglasses 

Light sweater & socks 

Book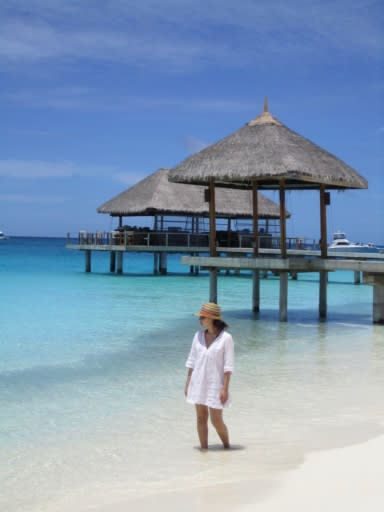 Have you had any travel disasters?
When I was studying in London, I traveled from Valencia to London with Ryanair. I arrived on time for my flight; at boarding the Ryanair aircrew stopped me and said my ticket wasn't valid. (Back then Ryanair had the policy that only Europeans could check in online – unfortunately there was a system glitch when checking in online and they allowed me to check in online even though I didn't have a European passport). It was crazy – they really wouldn't allow me to get on the plane even though I had already passed customs and had left the country. I remember that I was so sad seeing my friends flying going back to London and I had to stay in Valencia feeling like I had done something really bad.  
I manage to get into next flight though! (not with Ryan air – never again…I went with EasyJet instead!)
Where's on your travel bucket list?
South America! It's unbelievable as a Mexican I have never been in South America. 
My top places on my bucket list are:
Argentina – El Calafate

Brazil – Rio de Janeiro

Peru – Machu Picchu

Bolivia – Salar de Uyuni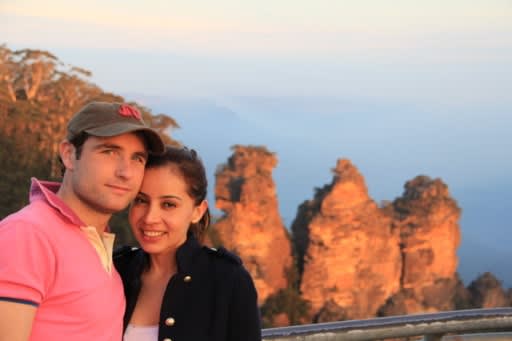 Top travel tip?
Pack smart & Travel as light as you can ! (Although now with 3 babies for us it will be near to impossible to keep our luggage light!). You lose so much time waiting for your luggage to arrive and most of the time you don't use half of the clothes that you bring on your trip. 
When I have long weekend getaway, I Just bring my Mika Rouge ® bag – that's all I need!  
How and where can readers get hold of your lovely bags?
If you have any questions please feel free to reach out to info@mikarouge.com