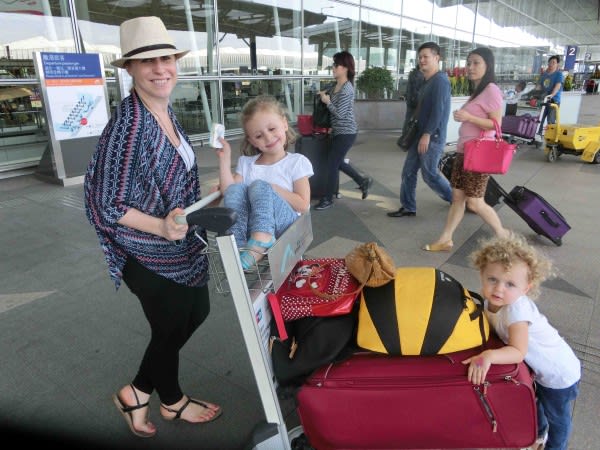 I'm almost certain there should be a different word for 'holiday' once you've had babies.  Pre-kids my 'holiday' would consist of sleeping late, reading, eating, drinking, pounding the streets of a beautiful city or debating whether to hit the pool or beach.  Nowadays we are first in line at the breakfast buffet, packing a book is an afterthought and evenings are spent tiptoeing around a darkened hotel room.
I receive panicked questions from all over the world about how to entertain a toddler on a flight, which hotel to choose and how to survive jetlag.  Sometimes we worry so much about our family holiday that we forget to actually have fun. Perhaps we need to take a step back and remember how lucky we are to have children AND take them on holiday.  Holidays are treasured 'time outs' for families.  This is where precious moments are spent together and memories are banked. Of course we are allowed to hanker for a kid-free holiday every now and then but here's how to make the most of what you've got…
Meticulously plan your trip and reconfirm everything.  Nothing worse than getting off a longhaul flight only to be stuck waiting hours for your hire car (I'm talking to you Avis Albuquerque).

Seek out recommendations!  Friends love sharing their travel tales and imparting wisdom.  In fact I think that's why I started this travel blog to begin with.  The internet is full of useful FB groups, Tripadvisor forums and family travel blogs.  Some of my favourites include My Travel Monkey, Where's Sharon, Wander Mum, Mum On The Move and Kids On A Plane

Get your kids excited about your upcoming trip.  There are loads of things you can do together from learning a few useful phrases and colouring the national flag to asking their advice and input for the itinerary.

Pack like a king!  Realising you've forgotten something vital is no fun for anyone.  Print off a packing list and tick through things methodically.

Make the journey fun. If you're anticipating bad behaviour, why not create a reward chart and I always resort to bribery.

Buy the kids some fun gear for the trip including travel toys, sticker books, colouring pens and games.  I always bring an arsenal of activities when dining out with the kids to try and make the experience a bit more pleasant.

Lack of sleep makes everyone ratty and this is compounded when you factor in jetlag. Try to make your sleeping experience as relaxing as possible from packing blackout material to your child's favourite pillow.

Give older kids a sense of purpose on your travels.  Have them keep a diary or scrapbook or give them on an old digital camera to take photos on.  Leap & Hop have a fantastic set of travel books that are a must-buy if you are visiting Bali, Cambodia, Hong Kong, Myanmar, New York, Paris, Sri Lanka and India.

Lower your expectations.  Yes the flight might be dreadful. Yes you might not get a lie-in.  But who cares when you are taking time off the daily grind to escape on a wonderful vacation with your family.

Take some time out for yourself.  Whether that's trading an hour of free time with your partner, booking a hotel with a Kids Club, bringing the grandparents or using a babysitting service.  The kids don't need to be with you all the time and time apart from your children will make you a better parent.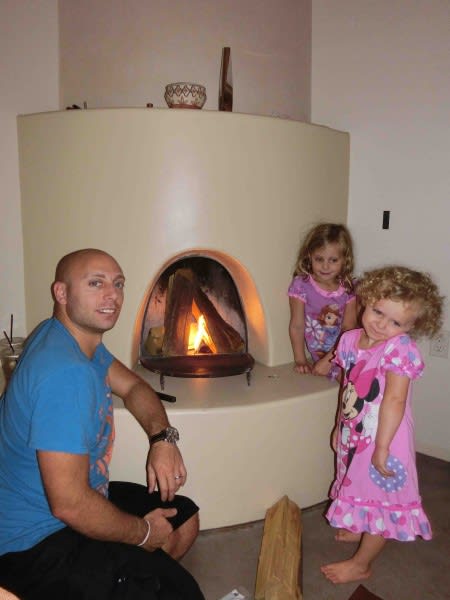 For more advice on traveling with kids:
Tips On Dining Out With Young Kids
Tips For Staying Sane On A Family Roadtrip
How To Sterilise Bottles On The Plane