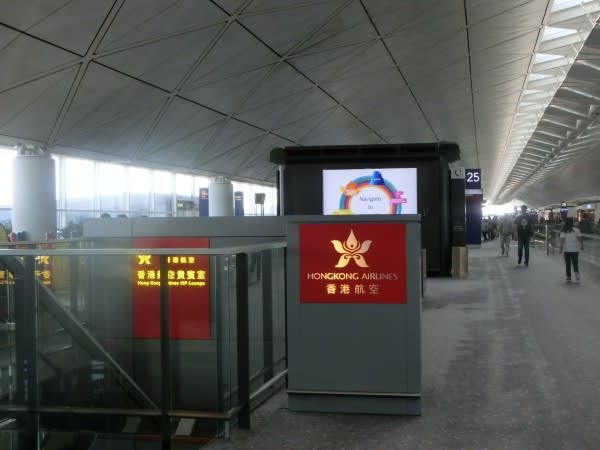 Sounding akin to a dodgy 80s nightclub serving Pina Coladas, Club Bauhinia is the lounge shared by Bangkok Airways, Philippine Airlines, Royal Brunei and Hong Kong Airlines.  What was I doing in it? Unfortunately we made a late booking to Koh Samui, couldn't get on any flights except to have to pay extra (arrrgh!) and fly business class on our outbound with Bangkok Airways.
Slightly sceptical of the lounge (I have experienced some awful ones in my time), I was proved wrong.  This is the place to be.  Given that practically everyone in Hong Kong appears to be at least a silver Marco Polo member, the Cathay lounges are always rammed.  Club Bauhinia was clean, spacious and practically empty.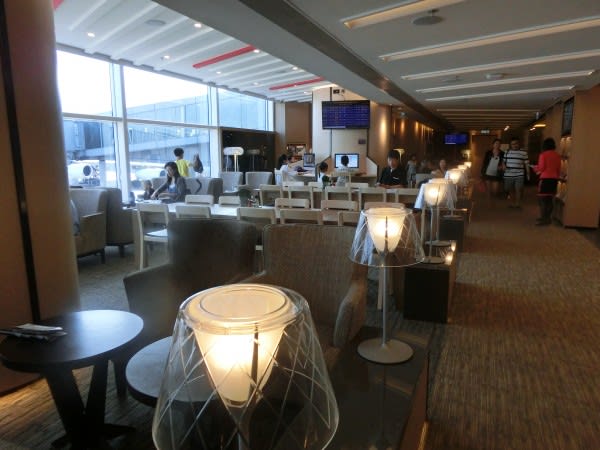 Who can get in?
Those flying Business Class with Bangkok Airways, Philippine Airlines, Royal Brunei Airlines and Hong Kong Airlines.  Also Silver or Gold card holders of Fortune Wings Club
Where is it?
Located by Gate 23
How's the seating?
Plentiful seats – cosy armchairs and tables to eat your food. There are also sleeping chairs hidden away at the back.
How's the food?
Pretty good – a wide selection of hot food and also a salad bar.  Egg tarts were excellent.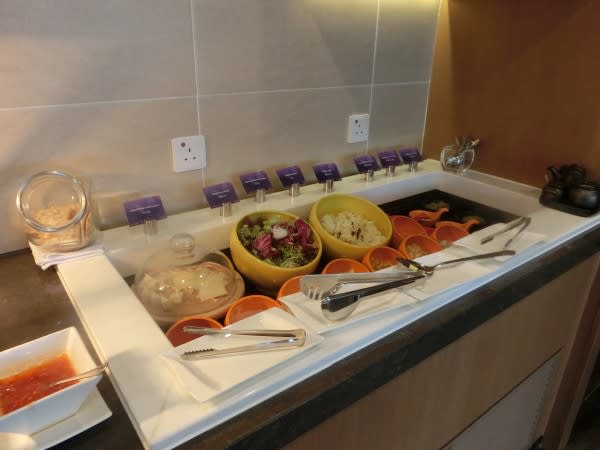 Bit of a limited booze selection.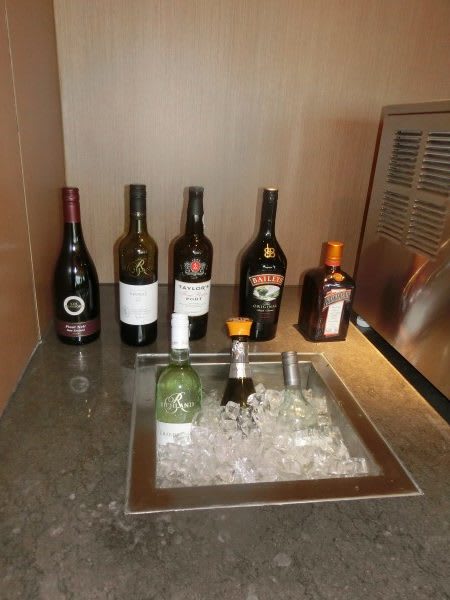 Are there computers?
Yes, a bank of about 4 at the back. In the old days you used to have to wait for these but now everyone seems travel with their own.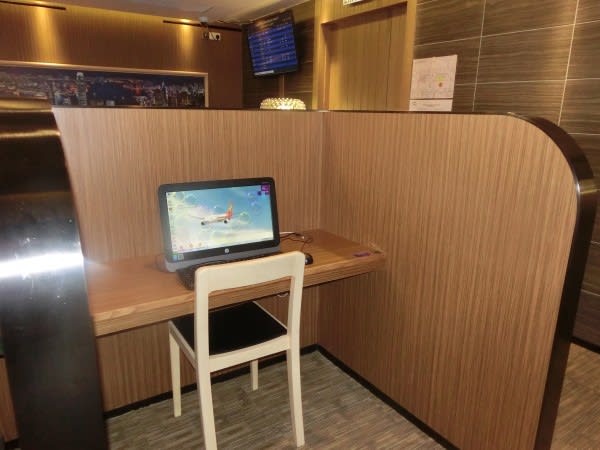 Anything for kids?
Not that I could see. But then again, Cathay's lounges don't offer anything either.  Best thing to do with the kids in a lounge is ply them with food (plus steal some for your flight) and stick them in front of a movie on Youtube!
Overall, if you have the choice between visiting one of the Cathay lounges or visiting this one, you might want to give it a go, especially if the Lounge/Pier are mega busy.