One of my luxury travel goals (is it just me that has them?) is to stay at an Aman resort.  I don't care which one, I'll happily go to any of them.  When my friend Katie said she was off to the brand new Aman property in Vietnam, I forced her into writing a review so we can all live vicariously through her.  Enjoy…

Who
Our family of five went and we took along our lovely nanny too.  We have three boys aged 4.5 years, 3.5 years and just over 1.
Where
The new Aman resort, Amanoi which is near Nha Trang in Vietnam
When
We went for the week after Christmas.  The weather was sunny but VERY windy.  The resort management were funny about this and seemed to be in denial 'it's never normally windy at this time of year'.  However if you talked to any of the local staff they all said 'it's the windy season'.
How did you book the trip?
We booked the hotel direct with Aman in Singapore and booked the flights through our local travel agent in Hong Kong.  The price included breakfast and airport transfers.
Vietnam visa
We organised visas in advance which was quite expensive.
The Flight
It's a long trip from Hong Kong at the moment as you have to fly to Ho Chi Minh (or Danang) and then take a local connecting flight to Nha Trang.  Apparently Dragonair will start flying direct sometime in 2014.
Airport Transfer
The hotel organised a 4×4 from the airport.  I didn't quite understand why until I realised that there is only a road for half the trip and the rest was on a dirt track which looks like it might turn into a road one day in the distant future!
What did you think of the hotel?
The Amanoi is beautiful but not really that suitable for young children.  The high winds meant that the beach was good for exfoliation but not great to play on and the swimming pools were freezing.  
However, they did lay on some great activities (tennis, cooking, kite flying, paper making) which was helpful.
At the end of the week we had a couple of less windy days and the beach was stunning. The water is VERY clean (some of the cleanest I have seen in Asia). If I was being picky I'd say the sand is quite gravelly.  But let's face it three small boys couldn't care less.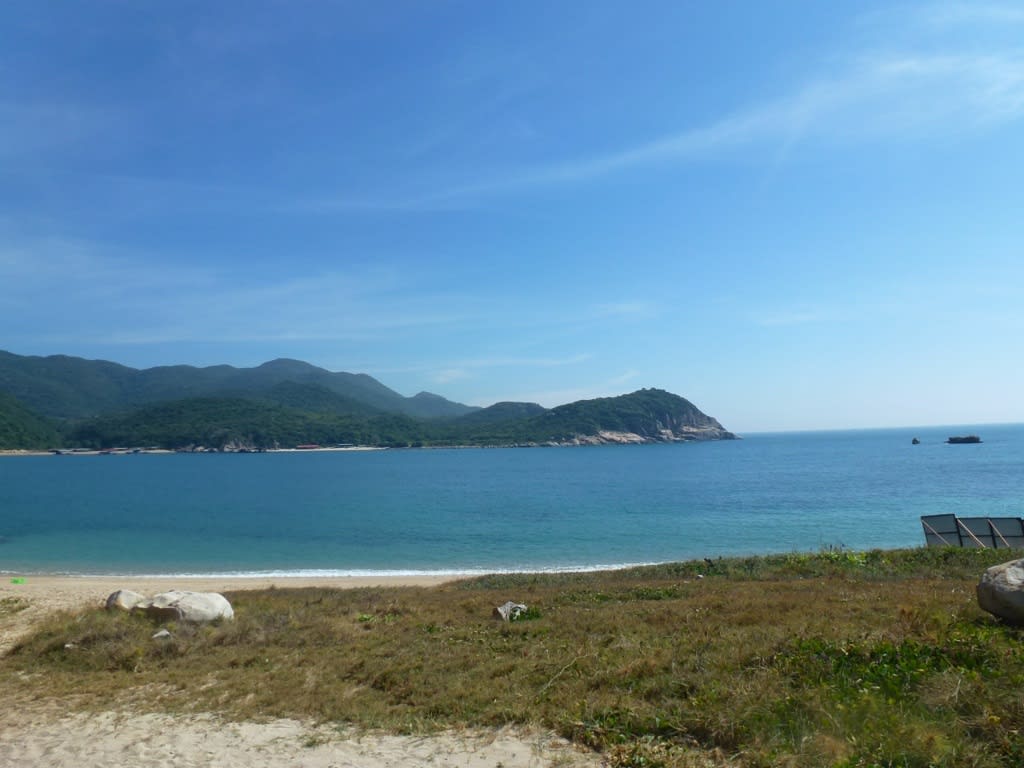 The spa was amazing. Best massage I've had in a long time.  Tennis courts good, with a free tennis pro in the afternoons.  There was no kids club.
How was your room?
The rooms were stunning.  They provided a very good new Graco car seat properly fitted for the trip from the airport, a Graco travel cot for the baby and excellent pull out beds for the older kids.
Did you go on any trips?
We did a really fun outing to the local fishing village and to a tribal village.
How was the food?
The food was good although the menu wasn't varied enough and with only one restaurant we were pretty bored of it by the end of the week. They were pretty good about preparing dishes off the menu though.  They made a good effort at accommodating my son's special diet (gluten and dairy free).  Ironically we didn't think their Vietnamese food was that great.  They need to work on that.
How was the staff?
The staff were lovely and smiley but the standard of English was pretty low and so we had a lot of 'lost in translation' moments.  The management were great and very hands on.  They couldn't have gone to more trouble to make our stay lovely.
What tips would you give to someone booking this holiday?
The Amanoi needs more time to train the staff and settle down.  Consider it for a romantic break when the direct flights start.
Would you go back?
In a year's time, with a direct flight, a better time of year and slightly older kids we might try it again. Or then again we might just save up and go back to the Amanpulo which is like heaven on earth!