I first set eyes on Disney's Polynesian Village Resort more than 25 years ago as we went trundling past on the monorail (the resort was actually first opened in 1971!).  At the time we were staying in what was I'm sure a very nice hotel. But even at the ripe old age of 9 I longed to stay on-site in Disney World, thinking that meant I could access the park 24/7.
Fast forward to booking our own Disney trip with Jetlag & Mayhem, I was confronted with a myriad of choices as to where to stay.  As we were originally coming in directly from Hong Kong, I wanted to make our Disney experience as easy as possible. I danced around with various options but eventually came back to the idea of staying at a Disney property.
There are certain perks you get as a Disney hotel guest; access to 'Extra Magic Hours' i.e. where the parks open early or close later, early access to FastPass planning (60 days vs 30 days), complimentary transportation and parking and free MagicBands.
How did I book Disney's Polynesian Village Resort?
Through the Resort Hotels page on the Disney World website.
As I was booking 10 months in advance I managed to get a semi-decent room rate. I chose their cheapest room, the Standard View, which sleeps up to 5.
What did the package include?
I went for room only as I didn't think we'd need all the food that the Disney dining plan would throw at us. Plus I wanted the option of eating outside the resort.
I booked the room as part of a Disney package. Keep an eye on the park ticket prices, it was actually cheaper for us to book a 5 day rather than 4 day, which includes Magic Kingdom, Epcot, Disney's Hollywood Studios and Animal Kingdom.  I didn't plump for the 'Park Hopper' as I felt with young kids, one park per day would be more than enough.  The Disney Tourist Blog has an excellent run through of how to get the best value tickets.  Be warned though, both the hotel and Disney tickets were eye-wateringly expensive and I don't think there's too much budge on price during peak season.
First impressions of Disney's Polynesian Village Resort
The resort is organized around the Great Ceremonial House, designed after a Tahitian royal assembly lodge. You are thrown in to the theme immediately with Polynesian Music, staff where Hawaiian shirts and tropical leis.
The property is sprawling with 11 two and three-story longhouses, spread throughout the property.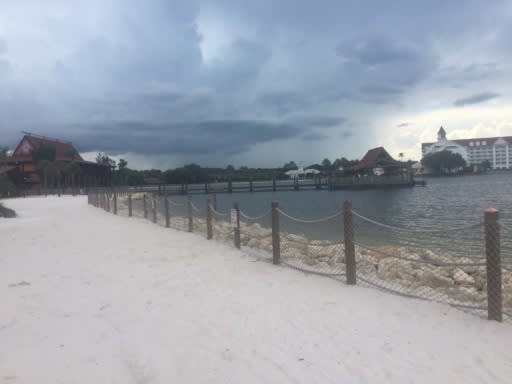 Disney's Polynesian has a fun feel to it with a sprinkling of Disney magic.  The Great Ceremonial House always seems busy due to the numbers of people coming in and out for the daily dining shows. 
Our room
We were in a Standard Room in the Aotearoa longhouse.  I have to be honest, I was slightly disappointed by our room, given the price tag.  The bathroom was nice but the bedroom area seemed dark and lacking in character. We had a small terrace with a view out to the carpark and monorail.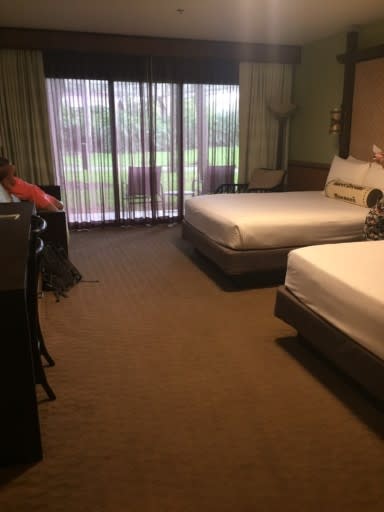 The beds were comfortable and the room spotless. However the soundproofing is dreadful. We had noisy children next door (let's face it, who doesn't have neighbouring noisy kids at Disney) and we had to tell them to turn it down several times.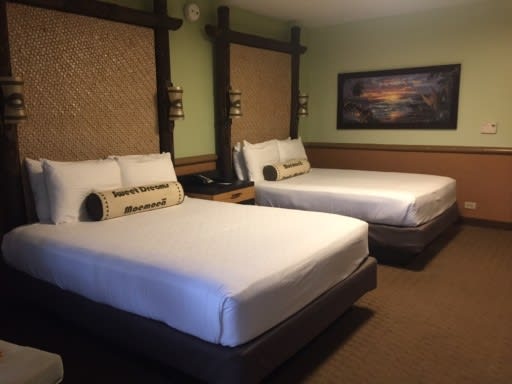 I wish I had found the Tikiman in advance of our trip, an unofficial Polynesian Village Resort website!  He goes through all the pros & cons of each longhouse (needless to say Aotearoa one of the worst!)
Leisure Facilities
The main draw for us was the idea that we could do the Parks, come back for a swim and then return. The Polynesian has two pools, a large pool (the Lava) with a water slide and a slightly smaller pool (the Oasis).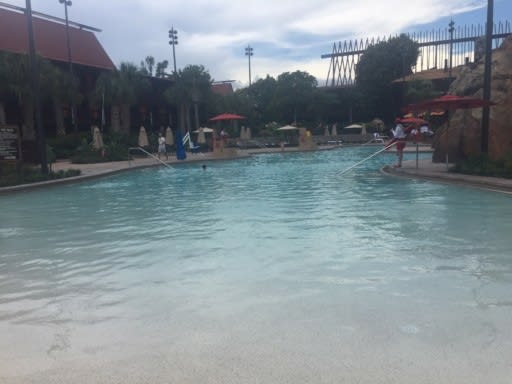 There's also the Kiki Tikis splashplay next to the waterslide which is fab for kids.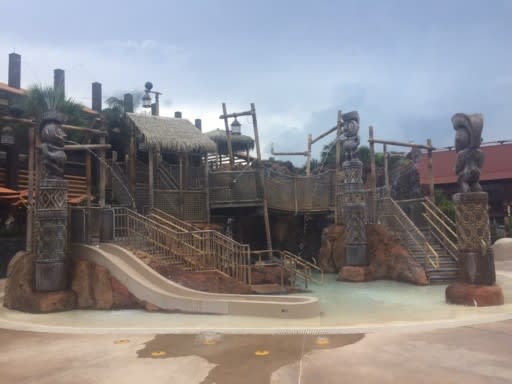 The pools are great fun although be warned that they will close them if there's lightning in the area. The pools can also get quite crowded although they do control entry with the MagicBands so in theory, only hotel guests should be using the facilities.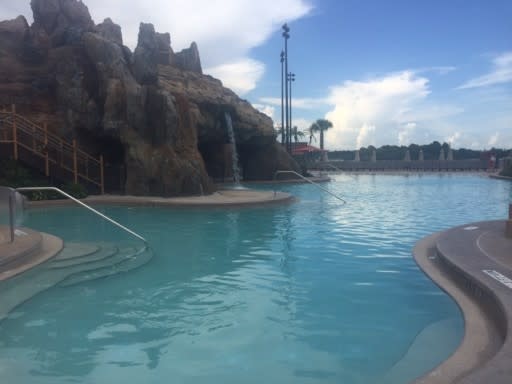 From 4:30 PM to midnight, Lilo's Playhouse offers kid-friendly fun for Guests ages 3 to 12 years. For USD 55+ kids can get entertained and have dinner plus a late-night snack. We didn't do this as we wanted to the kids with us in the evening but it's nice to have the option, particularly if you have younger kids.
Dining at the Polynesian
There are quite a few dining options onsite from the Character Breakfast at 'Ohana to Disney's Spirit of Aloha Show. We tended to just grab a muffin and coffee from Kona Island before hopping on the monorail.  We ate some chips from Capt Cooks as an afternoon snack but outside of that, we ate off the property.
If you are looking for a review of breakfast or dinner at 'Ohana, check out the Mommy Points blog.
Would I recommend the Polynesian?
There is no clear-cut answer to this although in hindsight, despite the price tag, I'm pleased with our decision to stay at the Polynesian.
As a Disney Resort, the location is unbeatable.  The Monorail stops directly at the resort and takes you straight to the Magic Kingdom.  For Epcot, there's an additional change onto another line. There are also complimentary buses to the other parks e.g. Animal Kingdom. You can also sail to the Magic Kingdom on a water taxi but we didn't get the chance to do it.
In spite of me being disappointed in the standard of our supposedly 5* luxury room, it worked out fine as we were barely in it. A day at a Disney Park can be so draining that it was so convenient to retire back to the Polynesian on the monorail and flop to the pool.
I also liked having early access to booking our FastPass rides 60 days vs 30 days. This meant we had some of the best rides lined up for the best times (more on that later).
On the downside, the Polynesian is expensive and you can get better value elsewhere. All in, we paid USD $4,077 for 5 nights at the Polynesian in a Standard Room plus 4 5-Day Tickets (one park only per day).  Once you deduct the theme park tickets, the room rate worked out to around $500 USD per night incl. tax which is a lot of money! My sister spent the week at the Sheraton Vistana Orlando and stayed in a 2 bedroom apartment for a similar price! As a family of four, we are ok sharing a room (Jetlag & Mayhem are 8 and 5), especially when we know we will hardly be there. However if you are looking for interconnecting or a suite, the price will jump dramatically.