By now you'll know we are obsessed with road tripping in America. The Land Of The Free tends to be an easy, family-friendly destination where you can find accommodation to suit all budgets.  Plus it's so big, you can be sure to find a state that tickles your fancy, from mountains in Colorado to the swamps of Louisiana.  Last year we were fortunate enough to embark on an extended month-long roadtrip due to a job relocation. We managed to fit in Charleston, Savannah and the Georgia coast, before hot footing it down to overload ourselves with the Disney parks.  We then finished off with a trip some of Florida's glorious beaches.
Which brings us to our 2018 roadtrip. Gripped by an obsession with visiting Nashville (I blame Rayna James), we couldn't see past anything other than Tennessee.  This coincided with some close friends from Hong Kong relocating to Atlanta and bingo! – we could combine it with a chance to see them and Tennessee.
Planning my route requires trawling through endless Tripadvisor forums, guidebooks, until you reach a lightbulb moment.  The point where I can see a route that makes sense and fits within our allocated 2 weeks leave. I decided upon the following plan…
Atlanta (5 nights) – Chattanooga (1 night) – Nashville (2 nights) – Smoky Mountains (3 nights)- Atlanta (1 night)
Accommodation
We were lucky to save money this year by spending our first 5 nights with friends. We then stayed in a motel in Chattanooga and airbnb gems for Nashville and the Smoky Mountains.  When it comes to sourcing a good time on airbnb, always go for listings with consistent 5* reviews and a host that gets back to you quickly.  You may also want to do some clever googling to see if you can find the airbnb host directly elsewhere. I do love airbnb but it is cheaper if you can contact your house directly as you save on the service fees.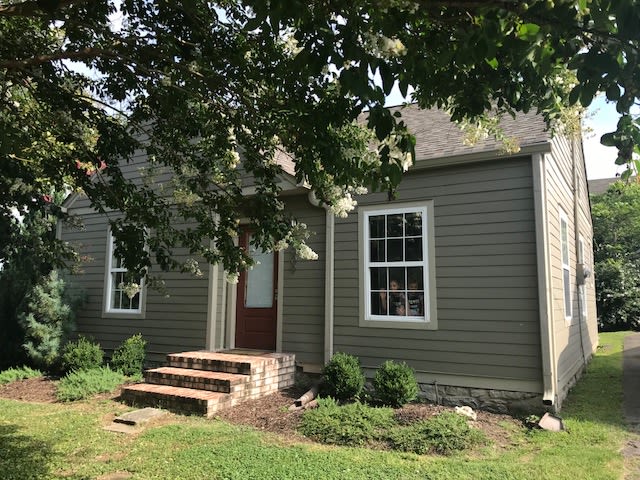 Driving distances
As we don't drive here in Singapore, my husband is very happy to drive  the long distances on our roadtrips. We booked our car through Avis, although we experienced the usual one hour kerfuffle of the car not being ready (not fun with jet lagged kids). You can save money by bringing your own car seats (a booster packed into suitcase and Trunki boostapak worn by Miss Mayhem). We do pay extra for sat nav as there have been times satellite connection has been lost on our phones but worked in the car.  Top tip here is to join the car rental loyalty scheme, such as Avis Preferred which should hopefully allow you to skip the queue.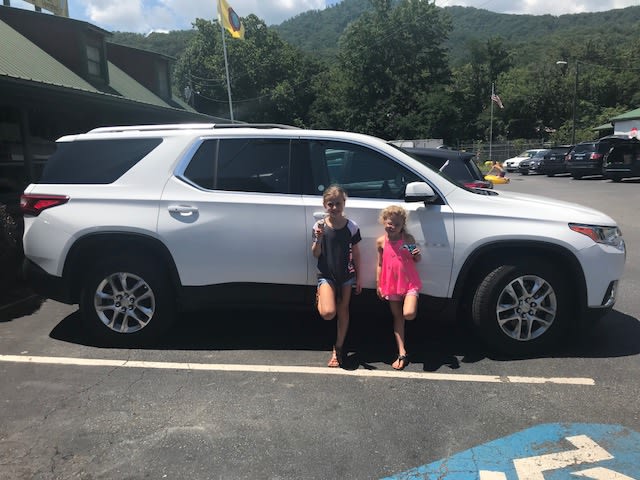 If you do have a phone which works in the US and a decent data plan, download Waze for helpful traffic navigation.
Attractions
I do have a dorky travel spreadsheet where I list what we plan to do each day, from museums to restaurants. I check opening times for each attraction as I have been burned in the past (I'll never forget you Seaworld San Diego!). We don't stick to my spreadsheet religiously but it's always good to have a rough idea in mind. I also note the addresses so I can stick them in the sat nav. On arrival in each town, I pick up local leaflets and check in case there are any discount coupons for attractions.
Packing
We usually travel with 2 large suitcases, a carry on case (useful for times when we are doing 1 night in a motel and leave the cases in the car) plus backpacks. I also pack a large foldable duffle for all the shopping I want to bring back.
Getting to Atlanta
This journey was no easy feat from Singapore! Especially when your first flight on British Airways involves an emergency landing and you have to return to Singapore. Then you miss your connection and the entire trip gets bumped by one day. We subsequently ended up flying Singapore Airlines to London, Virgin from London Heathrow to Atlanta and then British Airways for the return legs.
Top tip – if you are traveling indirectly, try to book a through ticket. As our flight to Atlanta was booked through British Airways, it was their responsibility to rebook us after our first flight was cancelled.
Travel Tips
Check the weather in the State you're planning to go. You don't want to be road tripping in 110+ heat in Arizona. Work our what states work best for you, weather-wise and be mindful of hurricane seasons.
Check if you need a Visa. UK citizens require an ESTA
Anticipate a large immigration queue on arrival. Maybe you want to bring your stroller?
Don't bring food into the country