One of my favourites on the blog today – meet Denise from around the world with a high chair. I love her holiday reviews, in particular her Greek island adventure.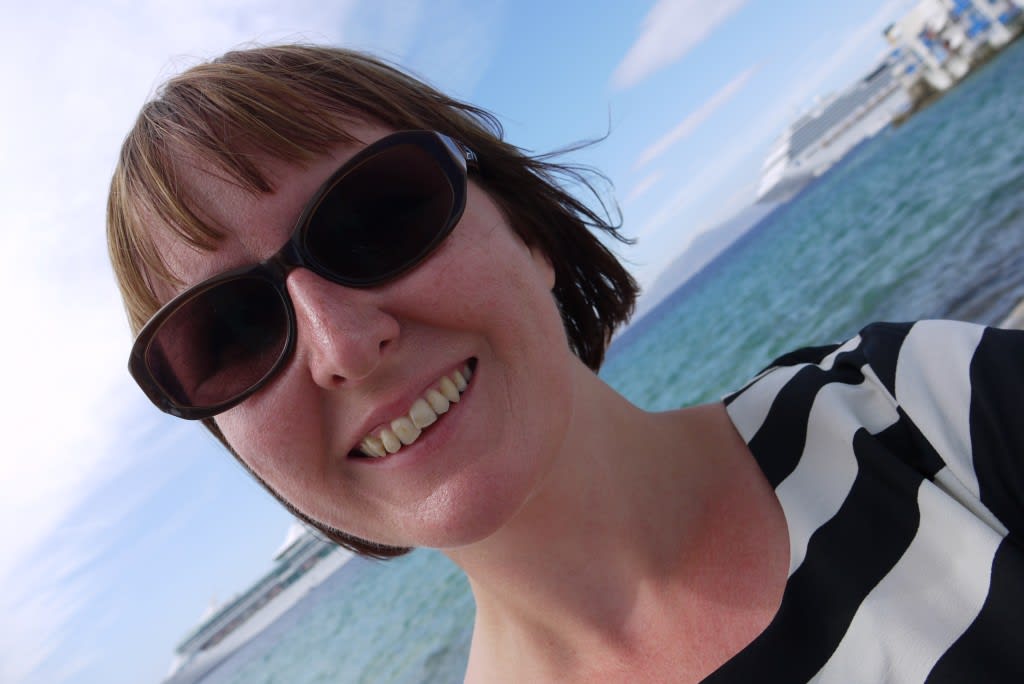 How long have you been writing your blog and what prompted you to start?
I started aroundtheworldwithahighchair in January 2013 after a friend asked me for advice about taking her young baby on holiday.  It planted a seed of an idea and then when we took our actual highchair away with us on a self catering holiday in France I decided that I definitely had to write a blog to stop other parents doing mad things like that. 
The whole idea behind the blog is to share our honest tales of travel and days out and that includes all the mistakes we have made. 
I have always enjoyed writing and a blog is a great way to indulge that passion and hopefully make it into a career.  I contribute to Family Traveller with Mrs ATWWAH's A-Z of Toddler Travel and I've been very lucky to have won an award in my first year, Best Individual Travel Blog at the UK National Blog Awards and been a finalist in other family travel blog awards including the MADs. 
Describe your travel style in 3 words
Luxurious as possible
What's your favourite family friendly destination?
My favourite family friendly travel destination is Ibiza.  Despite its reputation as being a big party island it is also a great place for families and is much more than San Antonio.  It is a beautiful island with amazing beaches, is a short flight from the UK, has great weather and has accommodation for all budgets.  I've even gone so far on my blog as to proclaim it the perfect family holiday destination.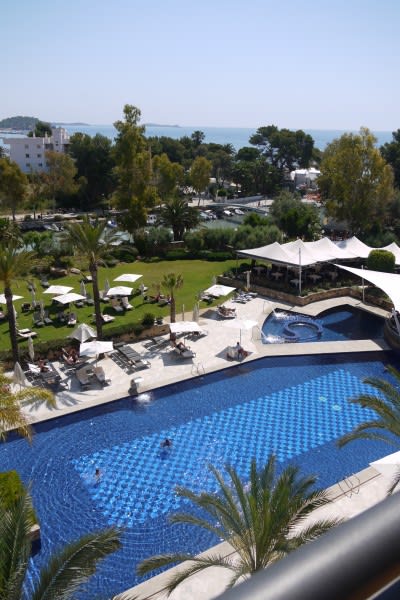 What's on your bucket list for 2015?
I had another baby this year so 2014 has been a pretty quiet one travel wise and hopefully we'll make up for that in 2015.  Croatia has been somewhere I've fancied going for awhile now, the people I know who have visited rave about it and it looks so beautiful and we've already booked a Norwegian Cruise Line cruise there for mid 2015.  We went on a cruise with NCL last year to the Greek islands and loved their 'freestyle' approach which is perfect for families as there is no set dining or dress codes etc like there are on other cruise lines. 
Mr ATWWAH has to travel quite a bit for work and he is always trying to convince me that we should join him when he goes out to Tokyo so that may be somewhere for later in the year. 
We go on at least one UK holiday a year and headed to Cornwall this year for the first time as a family and loved it so much.  I think we'll probably end up making it an annual holiday destination.  We stayed in Carbis Bay, close to St Ives, which is gorgeous and it will be good to try different places in the county. 
I quite fancy experiencing Christmas in the sun too as it's something I've never done. 
Master ATWWAH starts school in September so we're going to be restricted by school holiday times soon which is really gutting and means we'll have to be even more organised. 
Ever had any epic travel fails? Places to avoid?
I think Venice is probably my biggest epic family travel fail to date.  After our Greek island cruise we decided to book a couple of nights in Venice as that is where the cruise ended but it isn't really a great place for toddlers.  It's not pram friendly at all, is very overcrowded (and that is coming from someone who regularly goes into central London with the kids), is expensive and the canals just become a bit irritating after awhile as you are chasing after an over-excited toddler.  I'm sure it's a lovely place to visit with friends or your partner but not with a toddler.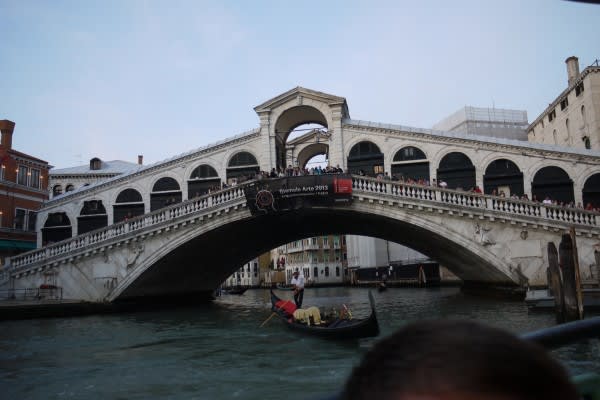 What's your number 1 packing tip?
My number one packing tip is to use a list.  Either use a pre-written one, like the ones on your site 🙂 or hand write your own, as I do.  It sounds bizarre but writing something down in my own handwriting on a piece of paper not a phone or tablet just makes it more tangible.  I also get great satisfaction crossing through the list as I pack.  I have separate ones for each of us excluding my husband who is big enough to pack for himself.  I write the list a couple of days before I have to pack so I can add to it as I remember things.
Along with the blog, be sure to follow Denise on Twitter and Facebook