We are midway through our Louisiana road trip and staying in a new place each night. It took a while for us to get in our packing groove, having left a few T-shirts in the wardrobe of our first hotel and a chargers in sockets.  There is an art to departing a hotel room with everything intact, here are my tips!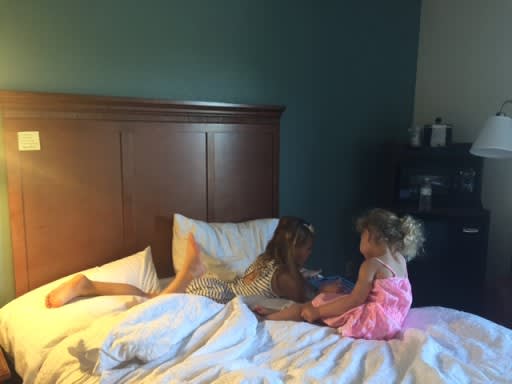 Deposit children on bed with iPad etc so you can pack up around them

Check hotel safe for your valuables

Go to bathroom, pull back shower curtain and collect up all your swimwear, toiletries etc

Look behind the bathroom door to see if you have anything hanging up.  Remove all items by the sinks

Check under all the beds and rifle through the bedding (especially if your kids have been playing).

Do a clean sweep of any travel cots/cribs (there's always a dummy lurking behind)

Check all the chargers to see you haven't left anything plugged in, including travel chargers

Open up the wardrobe in case you've left something hanging (same for the drawers)

Check the fridge for leftover milk bottles and food.

Help yourself to all the free toiletries, notepads, coffee capsules and pens!

Happy Travels