Do you ever get annoyed by other hotel guests?  I was recently in a beautiful hotel in Thailand, lounging by the pool and enjoying the beautiful seaview.  My relaxing reverie was disturbed by the guest on the sunlounger next to me who was watching a loud movie on her iphone with no headphones!  Now I've had this plenty of times on a plane but never in a beautiful resort hotel by the pool.  Obviously in true British fashion I did nothing but telepathically ask her to turn the volume down.  But I also decided to create this list of things people to do annoy me in a hotel.
Disgusting habits at the breakfast buffet.  These range from those sneezing all over the fruit (true story) to picking up food without using the tongs.

People who listen to videos/TV on their phones by the pool WITHOUT headphones

Sunbed hoggers.  If you arrive early and you are actually using the sunbed then it's fair game. If you don't ever use it but have claimed one for the duration of the day and there are no others available, that's rubbish.

Large groups of guests. This can be a particularly intimidating/unwelcoming vibe if you are staying in a boutique hotel and practically everyone is there for a function. It's fair enough if the hotel have notified you of this in advance but this is annoying if you only just learn of this on your arrival.  I recently stayed in a hotel where one of two restaurants was closed for two consecutive evenings for functions.  

Cleaning staff at in my room, whenever I randomly happen to return to it. This is not their fault at all (and I'm grateful for the cleaning) it's just a weird thing that happens to me every time I return to my room.

Noisy kids in the adults only pool.  Sometimes I think hotel staff are too scared to speak up and remove unwelcome kids!

Noisy people who talk very loudly late at night whilst walking past bedrooms on their way to the elevator.  That said I do apologise for the times my children have been screaming their way to the breakfast buffet first thing in the morning!

People who wear inappropriate clothing in the pool (and I'm not talking about skimpy bikinis!) I'm referring to people who look like they have just been shopping at the supermarket and decided to go for a swim in their clothes. This is really unhygienic – jeans in particular certainly don't have a place in the pool!  Which reminds me that I did once watch a couple wheel their baby stroller in to the children's pool.  I wasn't exactly sure why as I didn't think the sleeping baby inside was really getting the added benefit…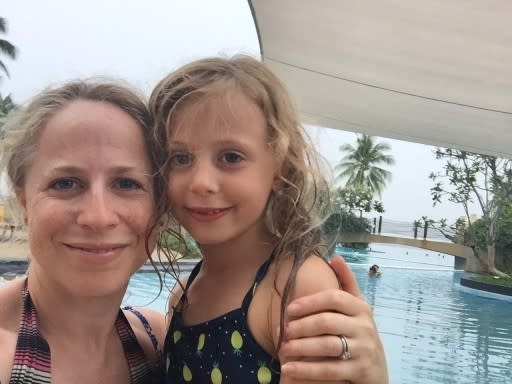 Rant over.  Do you ever get annoyed by holidaymakers in your resort hotel?