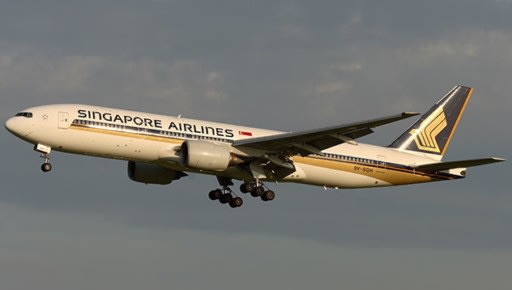 When it comes to flying with kids, you can leave nothing to chance. I learnt this the hard way recently on a 9 hour DAY FLIGHT from Christchurch to Singapore.  We'd had a minor incident on the way down – my seat was broken and despite it being a seemingly packed flight, they found another few seats at the back of the plane. Although we had to split up into two pairs, we actually had a net gain as we got to spread out over three seats.
I hadn't given too much thought to our return leg. My kids at age 7 and 5 are now relatively easy family travellers. Being Mrs Jetlag & Mayhem, I do pack an arsenal of activities from sticker books to colouring, all with the idea that once the inflight entertainment system has kicked in, we're sorted.
So there I was, onboard Singapore Airlines SQ298 feeling slightly smug as my husband had given me the solo seat whilst he sat with Jetlag & Mayhem.  Everyone was happy doing their stickers, playing with dad and patiently waiting for the inflight entertainment to load up.  One hour in, it still hadn't loaded up. The audio was fuzzy and the screen pixelated… It also appeared to be just that bank of 3 seats, everyone else (including myself across the aisle) was fine.
The crew hunted around for some spare seats for them (I appreciate, difficult on a packed flight). "Would your children mind being split up" they asked me?  "Err, yes they are 7 and 5, I really don't think they will cope too well sat amongst strangers but thanks".
Another hour in and they had found us a bank of 3 seats. Having sat and watched a movie in this time, I kindly offers to swap seats with Mr Jetlag whilst I took the girls to the new row.  Apparently one of the TVs still wasn't working in that row but that was totally fine, I just wanted the kids entertained.  We excitedly settled down.. two minutes later we were met with more blank screens. The crew was extremely helpful but we could see they were at their wit's end. Clearly this wasn't working. Again they rushed around trying to move people who had the odd spare seat or weren't watching the entertainment system. Eventually we were given a pair of seats and a single across the aisle at the back of the plane.  After 3.5 hours with nothing to watch, the kids were delighted.  Funnily enough one of their screens then went blank and code started to appear menacingly on the screen. Thankfully that was a minor blip.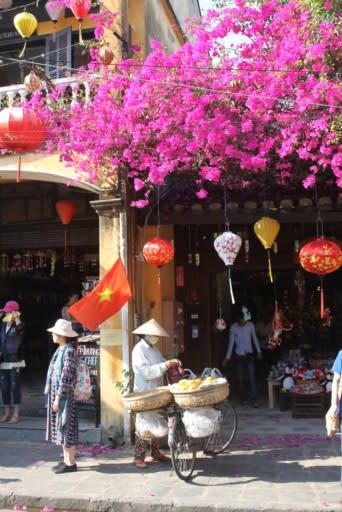 I have learnt a few things from this experience.  Firstly, Singapore Airlines is not the amazing experience I had anticipated. Their B777-200 is old and entertainment system shoddy.  The crew however were great. They really helped and genuinely seemed to feel my pain, although I do apologise for losing my cool and snarking about being a travel blogger (cringe). The main conclusion is that regardless of age, you should always plan for the worst, that your inflight TV system on a longhaul day flight MAY NOT WORK. For an adult, make sure you bring a kindle or load up a tablet with TV. For your kids, bring loads of entertainment including books, colouring, crayons, stickers in addition to a tablet with kids headphones.  I have written extensively on this subject, here are some helpful posts on how to entertain your kids on a plane!
http://www.jetlagandmayhem.com/help-me-fly/top-10-toys-for-babies-on-a-plane/
http://www.jetlagandmayhem.com/help-me-fly/keeping-young-kids-amused-on-a-plane/
http://www.jetlagandmayhem.com/help-me-fly/flight-tips/games-play-plane/
http://www.jetlagandmayhem.com/help-me-fly/how-to-keep-kids-entertained-on-a-plane/
In the meantime I'll let you know how Singapore Airlines responds to my initial complaint!