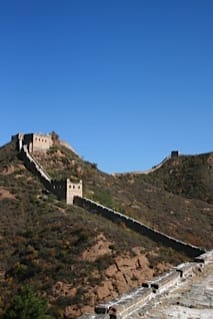 As much as we all look forward to our family holidays, there's something to be said for sneaking away for a few days with your partner or girlfriends.  As a follow up to our Beijing With Kids post, I now present to you Celine's fantastic Beijing Without The Kids!
Who went?
Me and Husband, no kids yay!
Where did you go?
Beijing
When did you go?
13-17 0ctober. The weather was fabulous with blue skies low pollution, chilly morning and nights (8-10 deg) but perfect in the afternoon 20-22ish
How did you book the trip?
I booked a package through Lightfoot travel. I could have done everything separately myself but I'm a bit lazy. 
Our trip included flights, transfers, accomodations in B&B, guide, driver and tickets for the main visits
Did you have to organize visa in advance?
Yes through the person Lightfoot travel uses. 500 HKD pp, probably not the cheapest out there but passport were picked up and delivered back with visa in them 5 days later.
How was the flight?  
Easy, got to watch a full movie, nothing over exciting but I had not flown without the kids for 3 years!
How far was the hotel from the airport?  How did you get to hotel?
45min drive, we were picked up by our guide and the driver
Hotels
So we had booked the first two night at the Opposite House, right in the middle of Beijing and the last two in the Aman Summer Palace Hotel. Both awesome and the perfect mix if you want to go five stars.
Opposite House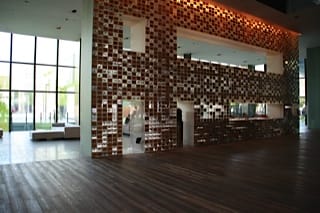 This one is a sister hotel of Upper House in Hong Kong. Japanese modern I would say. Latest technologies, each room has a mini ipad from which you can book in the restaurants, order room service, etc.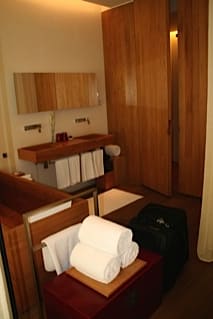 We quickly checked the spa and went for a swim in their indoor pool but it was a bit cold. They seemed to have a big nice gym but we did not really hit it.
They have 3 restaurants, café, high end chinese and high end Italian (see review in the food section).
Anything you would expect from a 5 star design hotel
Aman Summer Palace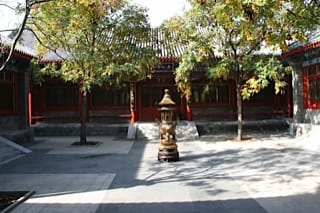 This one is absolutely stunning and the name says it all. It is a bit more remote (adjacent to the summer palace) and traffic is bad in Beijing so it might not be ideal to stay for the whole trip (and for your wallet), but the place is fabulous. You totally get the "chinese imperial experience". The place is  built as it could be a part of the summer palace itself, long outdoor corridors with stones and wooden painted roof, pagodas, courtyards.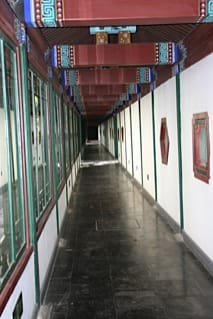 The furniture is made of dark wood, red cushions etc, you could imagine yourself sleeping in one of the actual room of the forbidden city or summer palace.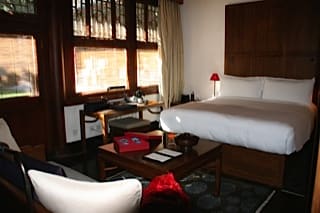 We did try the spa… honestly one of the most amazing place I've seen. You take the lift to go in the basement and it opens on a HUGE area with a state of the art gym, a pilates studio, a 25m long pool, massive changing rooms with steam room, sauna, jaccuzzi.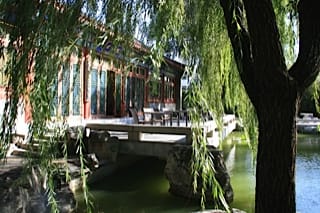 The hotel also has a movie theater that you can book to watch a dvd in case you find your tv screen too small.
Last but not least, the hotel has his own private access to the actual Summer Palace so you can go in and out even outside regular hours through the back door.
Did you do any trips/excursions?  
Everything was pre-booked by lightfoot travel
Day 1 : arrived at 2pm in the hotel, sidecar tour of the Hutong and the city from 3pm to 6pm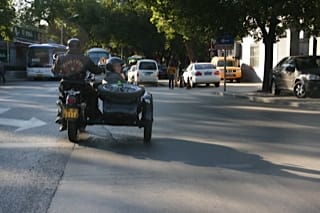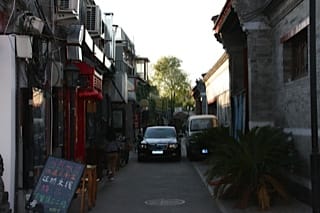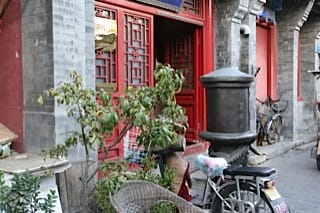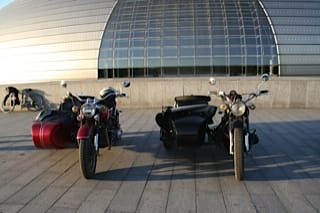 Day 2 : Temple of heaven, Lamma Temple, Confuscius Temple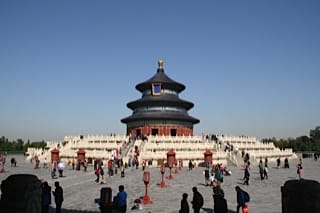 Day 3 : Forbidden city and Summer Palace

Day 4 : Great Wall (about 2.5 hour drive but we were almost alone)
Day 5 : Early sneak in the summer palace then plane at 1:30pm
How was the food?  Any recommendations?
Well, first we really like good gourmet food, second chinese food is not and will never be gourmet food for us . We did big breakfasts then snack lunch then early dinner most of the days to avoid the not-really-appealing –to-us local options. So as for the not so local options
Roasted duck at the Chinese Restaurant at Opposite House is really good (but takes 1 hour to roast so either book in advance or order some bites to wait), so were the dumplings

Italian restaurant at the Opposite House is really good

Japanese restaurant at the Aman is… very Japanese, we like good sushis but we are not really into funky Japanese stuffs so we found it a bit overpriced

Chinese restaurant at the Aman is a very good deal. We ordered chinese room service on the last night and it was really good and fairly cheap
How was the staff?
Staff were lovely although English is a problem for "smaller staff" like waiters, dvd delivery man, but you can tell that the managers are checking on them and trying to improve it
How was the trip overall?  What tips would you give to someone booking this holiday?
We absolutely loved the trip, perfect break away from the kids, big thanks to the grand parents! That was my first trip to China after 6.5 years in Hong Kong, I'm not sure I have seen the "local Beijing" but I can totally live with that .
On a kids note…. This trip was absolutely not suitable for young kids, at least for mine. I could not imagine them walking in forbidden city or temple, climbing the Great Wall and let alone the food.  But that said, you could easily have put a cot in both rooms and the Opposite House had kids menu and fancy high chairs.