Considering a Bali trip? This Indonesian island offers a great summer sun alternative when summer monsoons loom over much of South East Asia.  The island is home numerous accommodation and vacation options, whether you want to learn to surf in Kuta, explore the rice paddies and forests of Ubud or even hike up a volcano. In addition to hotels there are loads of family friendly villas in Bali – many including a chef and driver to make your stay that bit more luxurious!
Jetlag & Mayhem has rounded up some of the top family friendly activities to do on the island.  Bear in mind though that Bali is bigger than you may think and traffic in some parts can be terrible. If you are keen to explore the rainforest and cultural sights, you may wish to split your time between Ubud and then perhaps Seminyak or Nusa Dua.
Climbing a volcano
If all that lazing around your villa has left you with itchy feet, head out on a sunrise hike to Mount Batur.  Mount Batur is an active volcano standing at 1717m above sea level.  It should take around two and a half hours to reach the summit, recommended minimum age is 5. Make sure you pack layers as it can be chilly at the top!  Fun Flying Four has a great account of their climb.  Bali Trekking Tour offers a package which includes an optional stop at a Coffee Plantation.
Learning to surf
There are many surf schools but choose one with a small student: teacher ratio. Located in Legian, UP2U Surf School is an owned and operated by surfers who have over thirty years experience in the surf industry. They even offer family lessons so you can all hang ten together.

Flying down a watersilde
Waterbom Bali is a brilliant place to spend an afternoon.  In addition to all the fun waterslides, you can fire water balloons, learn to surf on the 'Flow Rider' and bounce around on the 'Euro Bungy'. Located in the heart of Kuta, the waterpark also has beauty & massage services, including the ticklish 'fish spa therapy'!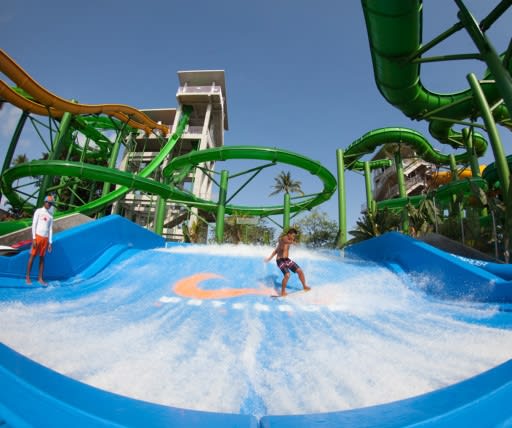 Cookery class
Budding masterchefs will love the chance to add traditional Indonesian dishes to their repertoire. Bamboo Shoots Cookery School in Sanur offers a daily programme, which includes a visit to the morning market.  Best of all you get to eat everything that you make!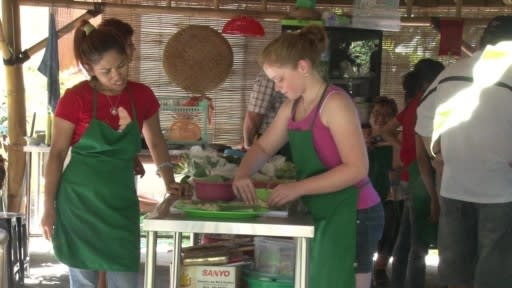 White water rafting
Did you know that you can go white water rafting down Bali's Ayung River? Depending on the season, the river offers 10 km of exciting class II & III rapids.  Bali Adventure Rafting is renowned as Bali's safest family rafting company. They offer a computerized reception centre coupled with fast walk-through equipment outfitting and easy access to the river via safe, engineered steps, complete with hand rails and scenic viewing platforms. Recommended minimum age 5.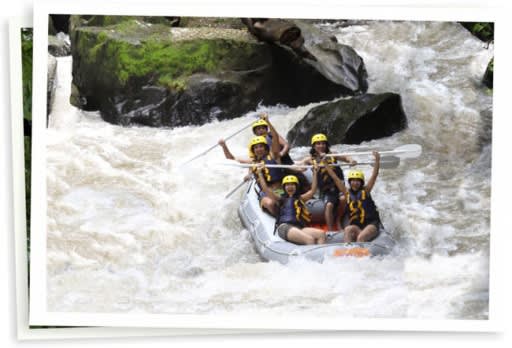 If all this has left you craving more, check out Where's Sharon who has rounded up 43 more things to do in Bali with the kids!
This post was written in association with https://www.villa-bali.com/