With Christmas done and dusted, it's time to refocus our travel planning on the next big thing… Easter.  This year Easter falls in early April and HKers get a Friday, Monday and Tuesday off work.
So whether you fancy taking the family on a two-week trip or a long weekend, here are Jetlag & Mayhem's suggestions on where to go:
Culture & Countryside – LAOS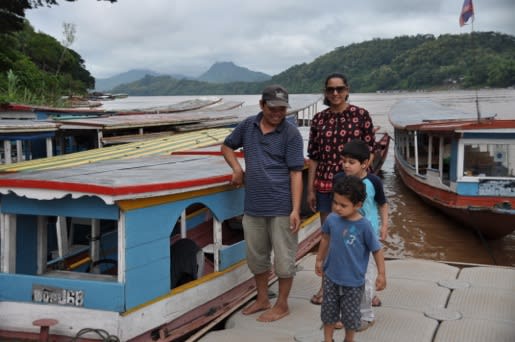 One week would be the perfect amount of time to spend in this beautiful landlocked country, nestled between China, Burma, Cambodia, Vietnam and Thailand.  Take in the beautiful towns of Luang Prabang, Vang Vieng and the capital, Vientiane.  For inspiration and accommodation recommendations, check out Bhupi's review of the Laos trip she took with her young sons.
Getting there
Unfortunately you can't fly direct from Hong Kong to Laos.  However, you can fly via Bangkok (Bangkok Airways) or Hanoi (Vietnam Airlines).
Citybreak – FUKUOKA, JAPAN
I used to live in Japan and April is one of the most beautiful times to visit, especially if you can catch site of the beautiful cherry blossom.  However, if you've already ticked the big 3 off your list (Tokyo, Kyoto and Hiroshima) then set your sights further south towards the laid-back city of Fukuoka.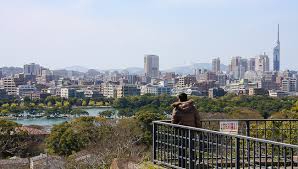 Located on Japan's Kyushu island, the climate is subtropical and you may even catch a late cherry blossom.  A long weekend here would give you enough time to stroll around the city itself and take a side trip to Yanagawa or Dazaifu.  More importantly, get yourselves to the fish market for world class sushi and fried fugu (blowfish). For more info, check out Japan Guide's Fukuoka post.
Getting there
Fly direct from Hong Kong with Cathay/Dragonair or HK Express
Luxury Beach Break – NHA TRANG, VIETNAM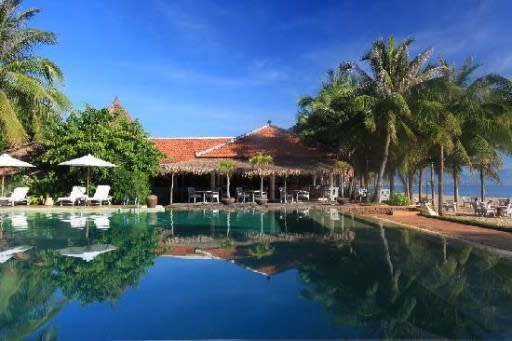 If you've already done Danang and Hoi An (read here if you haven't!), why not check out Vietnam's beach capital, Nha Trang.  April is one of the best times to visit this Central coast.  The Evason Ana Mandara not only looks phenomenal but also has a kids club, should you wish to have a bit of peace & quiet.  The kids club is complimentary, takes kids of all ages and offers experiences from treasure hunts to Vietnamese arts & crafts.  
Getting there
Whilst you can hop on the odd direct charter, the likelihood is you'll have to take two flights, flying in via Hanoi or Ho Chi Minh City.
Activity – JUNGLE TREKKING IN CHIANG MAI, THAILAND
Chiang Mai itself has loads to offer families from touring the temples in a tuktuk to spending the morning in a Thai cookery class.  
However, if you're looking for something a bit more adventurous you could add-on a 2 or 3 day trek in the rainforest trails of Northern Thailand. There are various companies that can organise this for you.  Blue Elephant Thailand Tours runs an easy 2 day trek which takes in trekking, waterfalls, an elephant sanctuary and an overnight stay in a Karen Village.  
If you've got older kids, you might fancy Pooh (yes you've got that right) Eco-Trekking who run tours up to 4 days.Their itinerary involves some awesome stuff from helping out in the local tree planting project to learning jungle cooking and jungle survival skills!
For more tips on activities in Chiang Mai and tips on accommodation, check out my previous post.
Getting there
Dragonair flies direct from Hong Kong to Chiang Mai. Or you can fly indirect via Bangkok.
Culture & Beach – SRI LANKA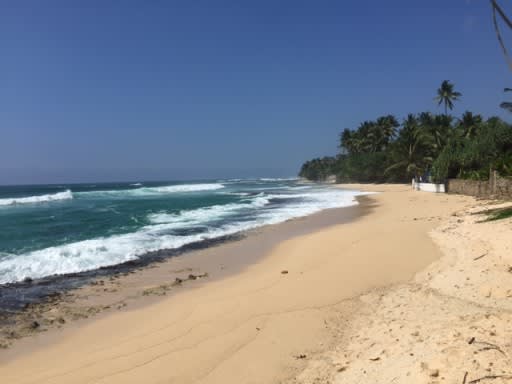 If you plan to take 10 days/2 weeks off over Easter break then Sri Lanka is the perfect bet.  I spent two weeks over Christmas in Bentota and Galle and barely scratched the surface of all that Sri Lanka has to offer, from elephant safari and hill country to tea plantations and the Cultural Triangle.
Globetotting have some awesome itinerary suggestions, If you've got older kids, the 2 week family adventure would be perfect.  When I return to Sri Lanka, I will do the Eastern Explorer which is perfect for those with younger kids in tow:
Colombo – Negombo – Cultural Triangle – Trincomalee – Kandy – Kotugoda
You can also check out Samar's review of her trip to the Cultural Triangle with her one year old daughter.
We were incredibly lazy over Christmas and so despite spending 12 days in Sri Lanka I barely left our beautiful beachfront villa.  However, if this sort of holiday also floats your boat then I highly recommend a stay at Olanda Beach House (review coming soon).
Getting there
Cathay Pacific and Sri Lankan Airlines offer direct flights from Hong Kong to Colombo.  Save time on arrival by organising your visa in advance.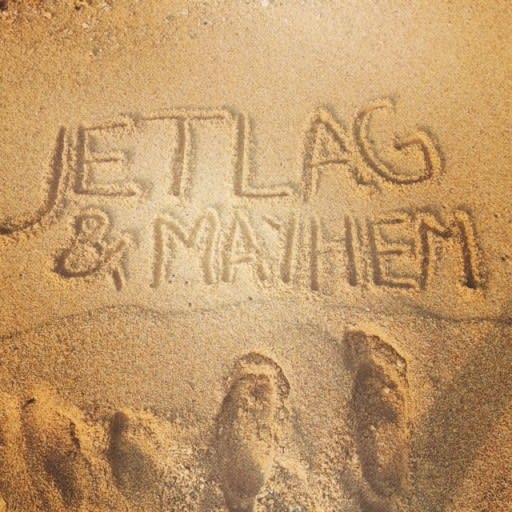 I am not affiliated to any of the above destinations/hotels. If you have any other great Easter suggestions then please do let me know!